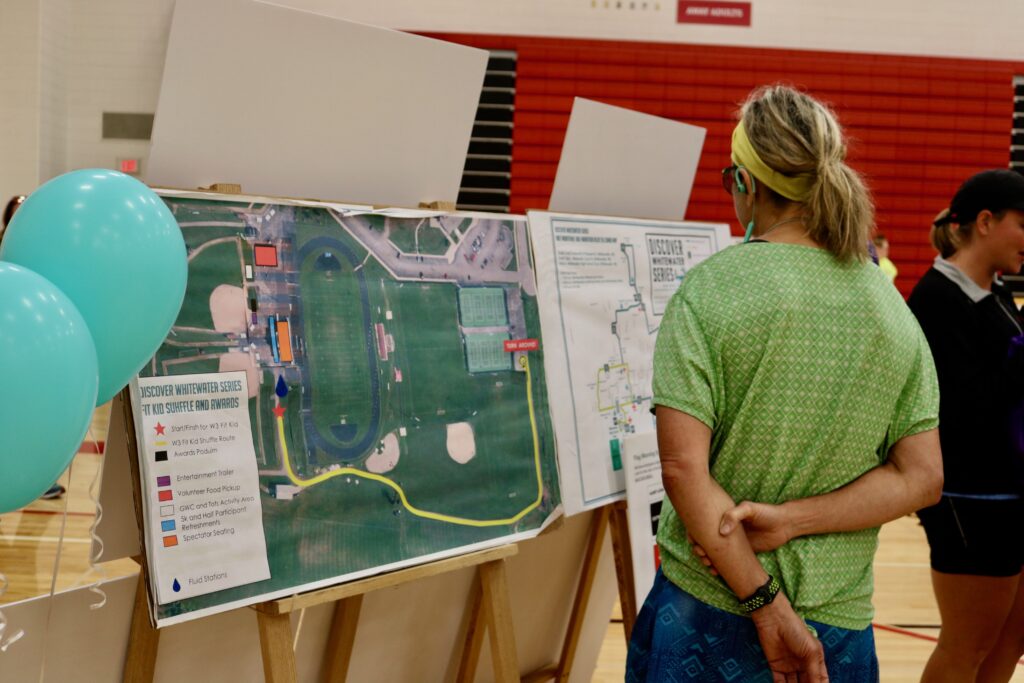 The Discover Whitewater Series courses will showcase the City of Whitewater. Beginning at the Whitewater Aquatic and Fitness Center and Whitewater High School and traveling through the city to the University of Wisconsin-Whitewater to see the Warhawk athletic complexes and Perkins Stadium. It will then travel through Fairhaven's Prairie Village, back to the new Starin Road and through the Whitewater Industrial Park and Whitewater University Technology Park. Finally, the course winds through the Southeast part of the city back to the Aquatic Center/High School.
More Information About the Course
Our races will be led by a Kubota. For the Half Marathon we will also have a back of the pack volunteer team of walkers. The Half Marathon will have a back of the pack vehicle to drive participants if needed. The 5K will be Kubota led and a back of the pack team of volunteers. Racers are responsible for knowing course route.
Finish vehicle will follow last participants through the end of the event. Course time restrictions will be upheld. The course cut off time is at noon. Course will contain mile markers.